PROGRAMS
---
Learn more about trees, natural history, or floral design by scheduling one of Nancy Ross Hugo's lectures or attending one of her workshops. Nancy can gear her programs to experts or amateurs. Audiences and venues have included the Piedmont Landscape Association, Longwood Gardens, Delaware Center for Horticulture, the Virginia Master Gardener Association, the Virginia Federation of Garden Clubls, Ladew Gardens, Bartlett Tree Experts, the Augusta Council of Garden Clubs, Green Springs Gardens, the West Virginia Master Gardener Association, and many other garden clubs and natural history groups. For a fee schedule or to book a program, contact Nancy Ross Hugo. To learn more about workshops visit The Arranger's Market.
---
Windowsill Art: Creating One-of-a-kind natural arrangements to celebrate the seasons
After years of creating an arrangement on her kitchen windowsill almost daily, Nancy is now an evangelist of windowsill arranging! Through photos (in a PowerPoint presentation) and arrangements she creates on site, Nancy demonstrates how this simple art form can hone arranging skills, stretch creative muscles, and provide connection to the changing seasons. Nancy illustrates how the regular practice of showcasing leaves, seed pods, flowers, and other natural materials on the windowsill (or other small platform) improves one's powers of observation, fires the imagination, and carries over into other arranging activities. She shares dozens of her own creations, which include everything from veggies and kitchen scraps to gumballs and knotweed stems, and she explains which techniques, containers, and materials best facilitate the process.
---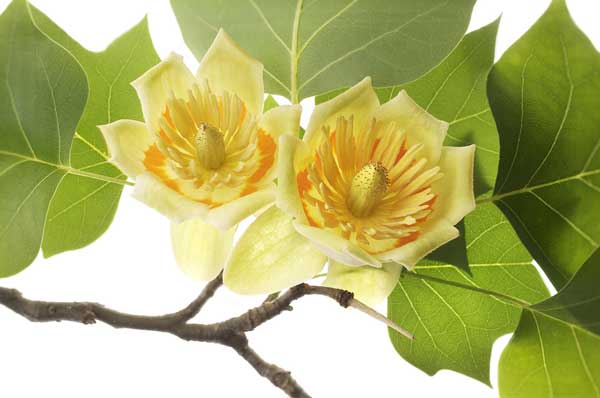 photo by Robert Llewellyn
Trees Up Close: Discover the Extraordinary Secrets of Everyday Trees
In this PowerPoint program, Nancy shares some of the secrets she and photographer Robert Llewellyn discovered in their intense investigation of the seeds, catkins, cones, flowers, resting buds, emerging leaves, and other small phenomena usually overlooked on backyard trees. She argues these intimate details are as exciting to watch as birds and that by becoming more familiar with them, observers will better appreciate both the ecological services and landscape value of trees. Nancy emphasizes the importance of planting long-lived, legacy trees and argues that trees make the best landscape investments.